Some observations on the unsatisfactory state of modern office practices     In obtaining a 'cool' look the essential ergonomics may become forgotten.  Poor seating is a stressor as is noise, glare from  lighting and inadequate air conditioning.   (See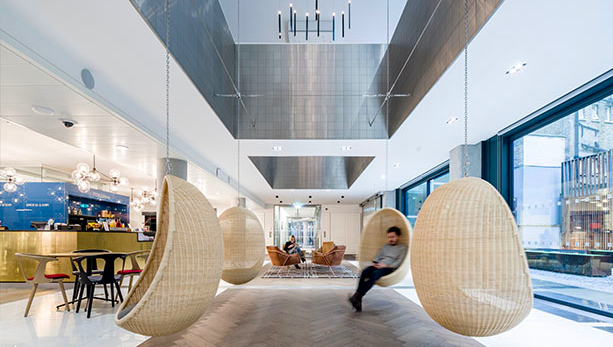 Where is the work done?  Perhaps the member of staff is using a lap-top computer in a seriously adverse seating artefact.
'Sit/Stand' is not quite adequate for prolonged  work.  (See →Stools & Sit/Stand ).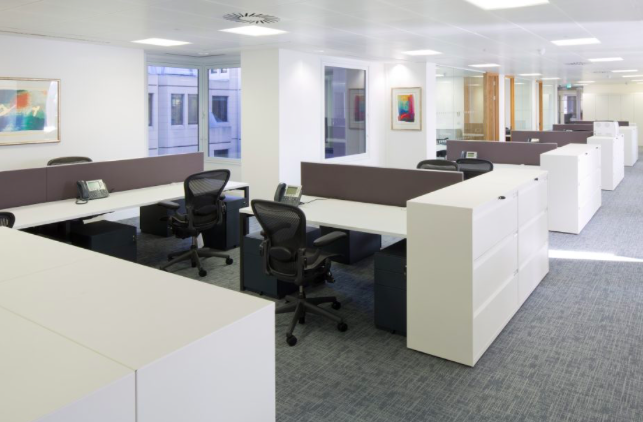 Lonely and static positioning in upright chairs at desks is shown.   This is retro solution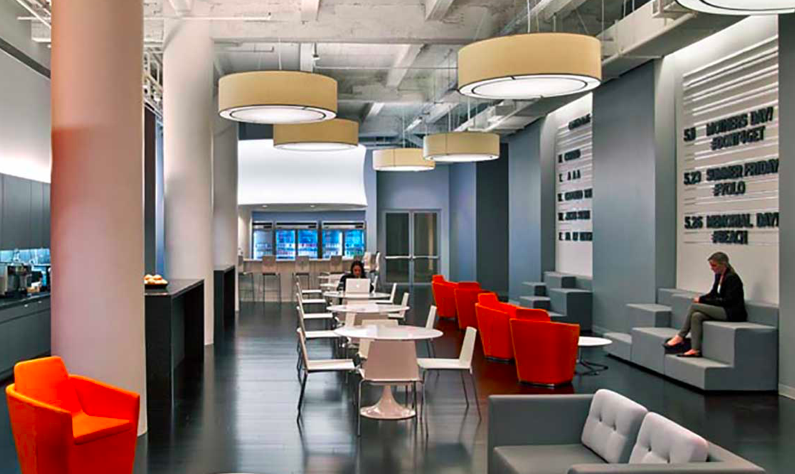 Every seat shown is ergonomically awful.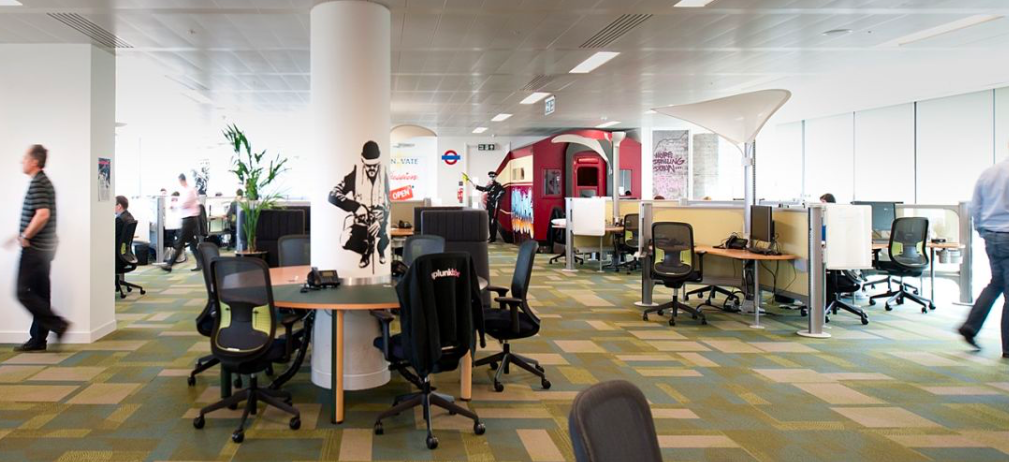 In this office the  upright chairs at tables for prolonged work.   The staff seem to keep moving.  which is one component for a healthy work style.   Buct ompare the groupings with the suggestion by Cambridge students in →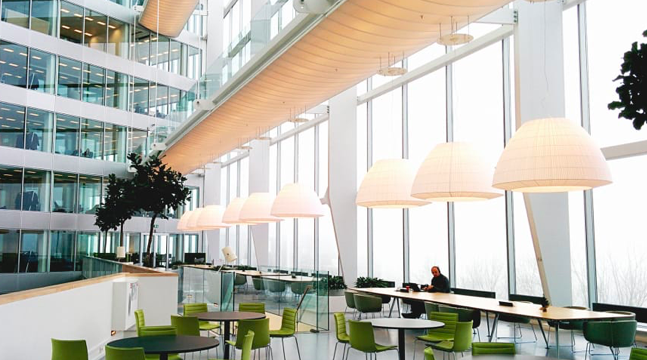 A magnificent venue is no substitute for correct ergonomics.   Work is done on miserable chairs set at a table.   This is adequate, but somewhat Spartan, for meetings but not for prolonged work