Ergonomics & backache,   This work is intended as a resource for the ergonomic design of work chairs.   The bio-mechanical (ergonomic) factors that result in spinal dysfunction which includes Backache, Low Back Pain & more serious breakdown of spinal components are identified.    Corrective measures  developed to be incorporated into design for remediation are described.   Misconceived views can be avoided.    A fully optimised design concept is suggested for an optimal solution.
The resource
For an overview, go straight to
For DESIGNERS, Architects & Office Managers→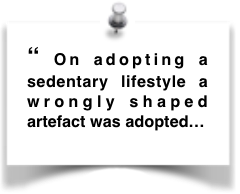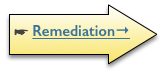 The evidence identified adverse effects which occur with conventional prolonged mid-upright sitting that required remediation.  
Axial compression (by gravity).
Flexion at the vulnerable spinal joints.
A combination of the above.
Consrained posture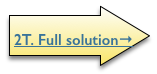 A full remediation can only be achieved in a relaxed, reclined  position that avoids all the adverse effects of prolonged upright sitting.  This conclusion became validated  by independent work using pMRI scanning (Smith 2007).   This confirmed the 2Tilt (3M) concept. (Reclined mode→).This involves a number of requirements.   To be effective these are detailed in the  (→2T CONCEPT a full solution.).
In practice a reclined mode for prolonged work demands:-

For prolonged work, a fully supportive  RECLINED MODE for fully safe sitting.
An upright mode for certain short tasks.
An easy transition mode, preferably unstable for additional health benefits. UPRIGHT MODE & TRANSITION →
And a resource for optimising the total office environment …