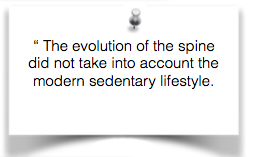 LLB

 

related to sitting.
Some 
essential reading  for designers of ergonomic chairs and retail office chairs if they wish to improve the 'ergonomics' of their models with overwhelming
health selling points.    
May I be so bold as to suggest that….
Low Lumbar Backache  (LBP).  Some views.
All designers researched at a trade show expressed that their main object was based on a search for maximising 'comfort'.    Instead it should be  'Do no harm'  based on correct medico-scientific research, as described here.   See Comfort→.  Forgive me for harping on this.  It has occurred to me that, in spite of much good work, this misconception and familiarity bias may have held the chair industry back from a much needed sitting artefact.  I hope that this will gradually come to be recognised.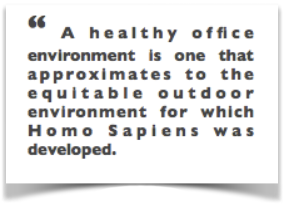 See Ergonomics and office stress.
and further reading from this post →
'Sitting disease'
Compared to people who sit the least, those who spend most time in a chair have a 112 % higher risk of developing diabetes, a 147% higher risk of suffering "cardiovascular events" such as strokes and a 49%t increased risk of death from any cause.  (http://www.telegraph.co.uk/wellbeing/fitness/sitting-disease-is-killing-us-and-exercise-doesnt-help/)   Alarming but not entirely an effect of the bio-mechanics and not examined here.  However some posts are relevant.    But also see ☛ The end of sitting? →
A digression on
OFFICE STRESS & Backache→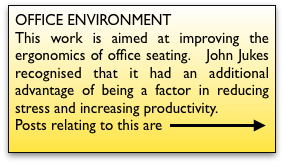 Terminology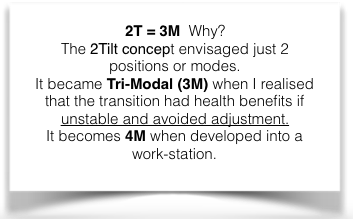 The early concept depended on 2 positions, or modes, hence 2Tilt or 'bimodal'  (2M).  When I came to realise that the transition stage also carried benefits, if unstable, it became a mode in it's own right.  Hence the 2t became tri-modal (3M).    If it can be adjusted to stop in mid-range it becomes effectively useless and is no longer a mode.  Bias makes this concept difficult for most designers who have been taught to aim for infinite adjustability for comfort.  A midrange position is, or is nearly,  maximally ergonomically adverse and some users might mistakenly adopt it for prolonged work.  Might they do this in the upright mode?   Perhaps not as they have a more comfortable option with the reclined mode.   Only time & experience will tell but that is why I have, pro tem, stipulated that this should have remediation built in, preferably a Forward Tilted Seat (Mandal) or pelvic support (Gorman).    With a 'deskless chair' or workstation a 4th standing mode is incorporated and the concept becomes 4M.
I am merely providing a concept for designers, to use to help produce an actual chair that can be used for sitting.